Gems and Jewelry Trade Association of China (GAC) signed Strategic Cooperation Memorandum in the field of jewelry industry with Myanmar Gems & Jewellery Entrepreneurs Association (MGJEA) in Beijing on Nov. 29th, 2015. The President of GAC Deming Xu, the Executive Vice-President of GAC Fengmin Sun, the Deputy Secretary General of GAC Jessica Han, the Deputy Minister of Dehong Prefecture Publicity Department Qixiang Han and the Chairman of MGJEA U YONE MU all participated in the signing ceremony.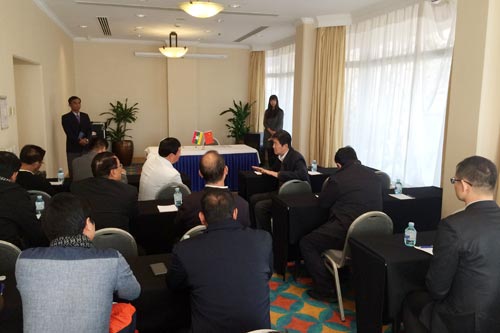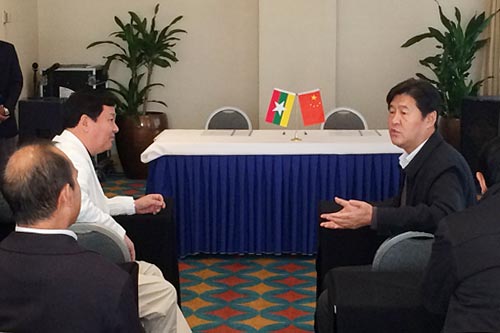 The President of GAC Deming Xu commented that 'the Belt and Road Strategy has deepened our cooperation with China's good neighbor and friend Myanmar in many ways. Myanmar has been playing an important role in the global jewelry industry. It is the world famous producer of top quality jadeite and pigeon blood ruby. In recent years, the spinal, amber and other gemstones from Myanmar have received wide attention and are also favored by global market. The signing of the Strategic Cooperation Memorandum is a great opportunity to deepen mutual understanding between the two sides. We are looking forward to jointly open a new chapter for our jewelry industry'.
'China has become the world's second largest economy with its international influence continuously upgraded. Relying on our geopolitical advantages, Myanmar has now occupied an important position in the Belt and Road Strategy. Our cross border trading with China, especially in the jewelry industry, has risen to a new height. By visiting the largest jewelry fair in mainland China, the Myanmar delegation, a group consists of 10, is planning to investigate the Chinese market, to enhance mutual understanding, and to seek opportunities for in depth cooperation with China', the Chairman of MGJEA U YONE MU said.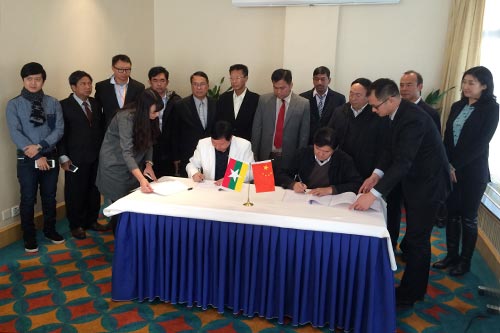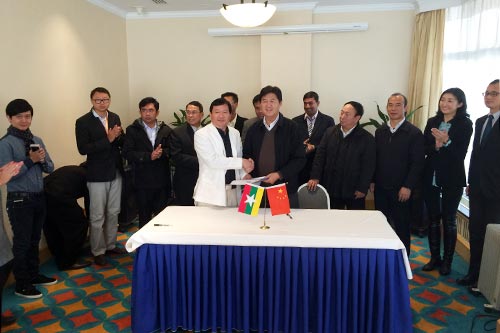 The signing of Strategic Cooperation Memorandum is believed to bring new energy into the common development of the jewelry industry in both countries.